Fénix by Jade brings you a Product line for both my Kings and Queens. I am dedicated to healthy hair all textures and types. My products are formulated to keep your hair hydrated & growing. I want your hair growing healthy, long and strong. 
Our First Product is Marula Oil  for Men, Women and Children.
Do you want Growing hair & Glowing Skin? One Product for Healthy, Hydrated hair and skin.
Marula is a rare, natural oil with powerful properties to benefit the hair and skin. Extracted from the nuts of the Marula tree, this lightweight oil has been used for different purposes. It has been a part of numerous beauty rituals for centuries, used to protect the hair and skin for men, women and children.
Marula oil is multipurpose. It's been used to boost cellular activity, help build collagen, protect against environmental toxins, and repair the skin and hair.
Follow Us on Instagram @fenixbyjade
Book appointments with Jade at 404 696 8887 or www.styleseat.com/stylesbyjade
Order your Fénix Products today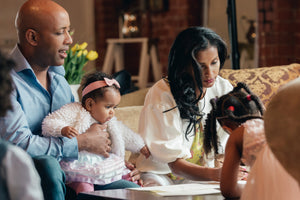 MARULA OIL - A Product for the Whole Family
It leaves your hair soft and shiny, and reduces frizz without weighing down your strands. On your face, Marula oil is nourishing. It's ideal for sensitive skin, dehydrated skin, stretch marks, scar tissue, and sun damaged skin.
How do you use Marula oil?
For the hair: Add one to two small drops of the oil between your palms. Rub your hands together to warm it up and then apply the oil throughout the hair, focusing on the ends. Adjust the amount of oil used, depending on the thickness and length of your hair. Then use spout to spread on scalp and leave 10 min or longer with plastic cap If available. Wash out - Shampoo and Condition.
For the face,skin, cuticle and or Beard: Add one small drop into your palms, rub them together, and then pat your hands lightly on your face/desired area.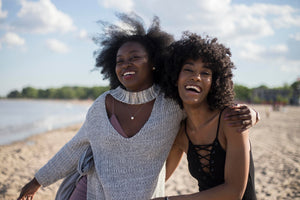 Fénix by Jade - Hair Products for Women
Fénix Hair Products for Queens. Purchase Our Marula Oil Below for your Hair & Skin Needs
Click link to book all Styling with Jade or call 404 696 8887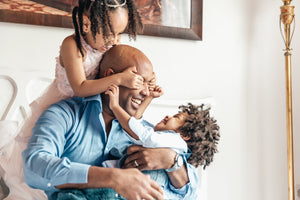 Fénix by Jade - Hair Products for Men
Fénix Hair Products for my Kings...Purchase our Marula Oil Below for Hair and Skin Needs
Click link to Book all Styling with Jade or call 404 696 8887 www.styleseat.com/stylesbyjade
Marula Oil is Hydrating. A little goes a long way.
I love that I can use this oil on both my skin and hair.
I used this oil as a deep conditioner before washing and then I used before my blowout. Kept my hair hydrated.